4163 Treasurer Treasurer Zack Draper and President Greg Melnechuk present Zoë Yunker of Fish Farms Out Now! with the Social Justice Fund cheque for Fall 2017. CUPE 4163 members voted to award the donation to Fish Farms Out Now! at the General Meeting in November.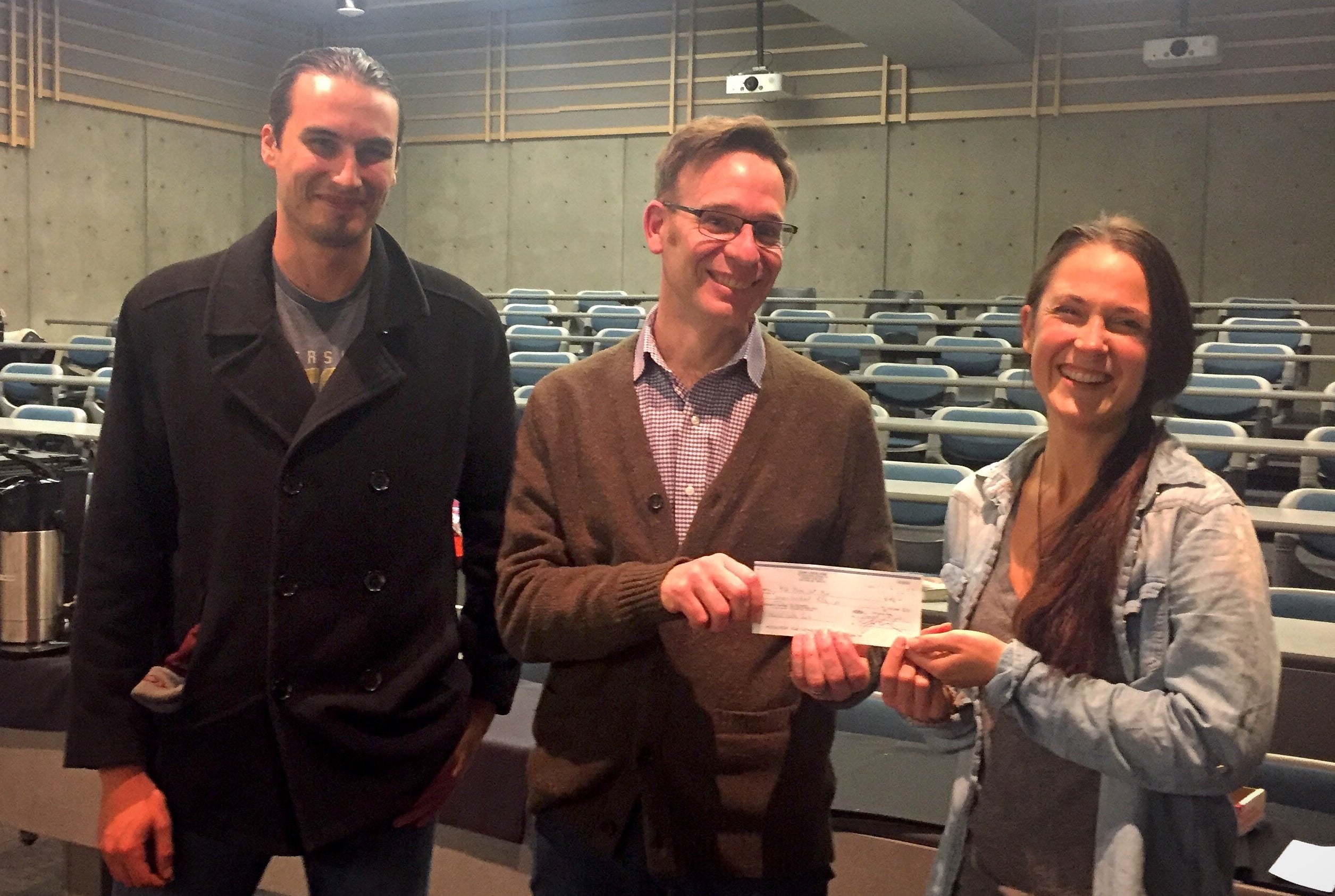 Fish Farms Out Now! is an ad hoc civil society group, of settler and indigenous activists, opposed to open-pen fish farms in unceded territorial waters of coastal First Nations. They are opposed to fish farms operating without the consent of the First Nations whose water they are in.
Check out their Facebook page!